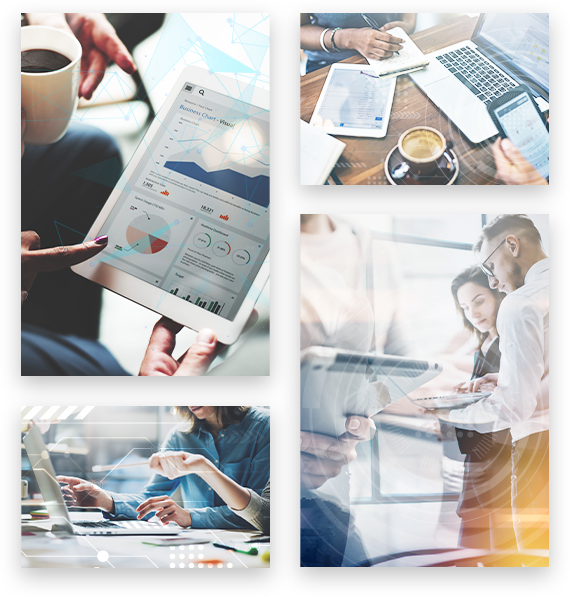 As data fuels, almost all business processes, decisions, and actions, organizations across industries and domains generate, collect, and process huge quantities of it to learn about their customers. However, the raw data collected isn't helpful for companies as it does not provide any insights, mainly because of errors and irrelevant entries—relying on inaccurate information can negatively impact your marketing efforts. So, this is where data validation services come to the rescue.
You end up shooting emails to invalid addresses or reaching out to people who are least interested in your business when the customer data or database is invalid. Hence, all the resources used in terms of time, money, and efforts-go in vain, which no business can afford to lose. A valid and verified database is a solution to avoid all this. It also helps you gain better insights into your prospective markets and customers.
Understanding the Data Validation Process
The process of checking the data for errors and inconsistencies after it is migrated from different sources is known as data validation. Finding discrepancies in the data can either be done manually or automated, leaving behind a clean data set to serve various other purposes.
In recent years, the importance of validated data has increased as businesses rely heavily on facts and figures to make fail-proof strategies. So, ensuring the accuracy of this data is a foundation of better data management, optimized marketing campaigns, and boosted sales efforts.
Benefits of Properly Verified Data
Organizations irrespective of their size or scope are bound to verify and validate their data regularly to ensure that management and employees are presented with reliable information whenever they need it. No matter whether the business is big or small, B2B or B2C, old or new, data validation is a necessity for all. Failing to have data quality checks in place may lead to missed opportunities and lost revenue.
To be assured that your marketing and sales strategies perform their best, accurate and reliable data about your customers is vital. The marketing team depends largely on reliable data to create their sales lead lists. If this data is invalid or unverified, the sales pipeline can be negatively impacted as you end up cold calling or sending emails to outdated phone numbers and email addresses.
Professional data verification services companies strictly maintain the data quality, helping businesses to get more accurate analytics that accelerates the overall decision-making process. Besides, access to up-to-date data helps in building a better understanding of your target audience and formulating effective strategies that propel business growth.
Quick access to verified and validated data produces better results as well as much greater ROI on marketing and sales campaigns. When you deliver personalized and consistent messages to an appropriate contact list, it positively impacts your sales and marketing results and generates far higher response rates for campaigns; thus, improving your ROI.
Optimize Operational Expenditures
Databases with erroneous entries or records can negate your marketing strategies like email marketing. On the other hand, an updated data list helps you contact the right people who have a genuine interest in your product/service offerings. Regular data verification practice helps you in removing incorrect details from your database that might affect your mailing accuracy. This not only saves money but minimizes the waste of your marketing efforts.
Save Enormous Time and Increase Productivity
Your sales team spends many hours logging calls and sending messages to your customers' list. However, a lot of time gets wasted on calling or sending emails to expired contacts and people who simply aren't interested in your offerings. With the help of professional phone verification services, you can maintain a quality data set that also saves valuable time and boosts productivity.
Maintain Brand Integrity and Reputation
What if you send messages and emails to people that have no relevance to your product or service offering? Apart from this, sending too many emails on outdated email ids can bring down your reputation as a spammer, damaging the image of your brand. However, this can be avoided if you maintain accurate data. It helps in ensuring that your messages reach only the target audience as well as also maintain your brand integrity.
Outsourcing as the Way Forward
In the data validation process, all your data is checked against various databases to eliminate various anomalies, making it an intricate and time-consuming activity overall. If not using an automated tool or software, businesses also need to proofread the data manually—that not only costs heavily but also impacts productivity. And, it is vital for companies to have easy access to accurate and authentic databases to ensure business growth and build reliable data solutions.
Therefore, outsourcing data verification tasks to a reliable service provider is a smart way to get fast and cost-effective results. This way, you can enhance your business's performance with enriched data while saving money, time, and effort. Other lists of benefits include:
Instant Access to Expertise
When you collaborate with outsourcing companies, you get instant access to a large pool of data verification professionals who have good years of experience in serving different industries. They work exclusively for you as an extension of your in-house team and can easily handle any volume of data without impacting its integrity within the deadlines.
Highest Standards of Quality
Experienced service providers deliver the highest standards of quality as they have strict data quality practices in place. The dedicated team of QA professionals ensures that data validation projects go through stringent quality checks before final submission.
Almost all outsourcing companies provide automated as well as manual data validation services. After assessing your pain points properly, they leverage the right-fit tools to meet your requirements and deliver accurate results. In addition, service providers also have a pool of experts who can deftly help you with manual data validation, if there's a need to proofread the data manually.
Outsourcing is relatively cheaper than getting an in-house data validation and verification team. Businesses can get rid of resource hiring hassles and onboarding delays as well as the related costs, and; only need not bear the cost of services availed. This way, they can reduce their operational cost significantly.
Conclusion
There's no dearth of professional data validation companies in the online space. So, finding the most reliable one is yet another task. To help, you can assess a service provider based on experience, customer service, turnaround time, data security, tech acumen, and pricing strategy—one that best fits your need is the ideal choice.